Travel trailer or RV or camper shipping needs reliable services from experienced auto transport companies. You will need to select a licensed and insured car transport company equipped with transporting knowledge and specialized equipment. The professionals need to be aware of the transportation laws and guidelines in the United States associated with RV or camper transportation.
How are RVs or travel trailers shipped?
Ship a Car, Inc. is a leading shipping company for your cross country travel trailer transport needs. The professionals offer three ways to ship the travel trailer or camper.
Flatbed shipping – Large trailers and trucks ship multiple RVs on a flatbed. There are few DOT restrictions using flatbed shipping service like RV height has to be below the maximum allowed. The truckers have to look out for overhead bridges and trees during transit. Flatbed shipping is a great alternative for small to medium RVs and truck campers.
Driveaway – A professional driver from the shipping company is assigned to drive your camper or RV to the desired destination. There is no need for another vehicle or equipment. It is suitable for shipping large to medium RVs.
Towing – Towing means hauling the RV or camper to its destination. A capable truck and towing equipment are used. This service is suitable for towable RVs – pop-up camper trailers, travel trailers, and fifth wheel.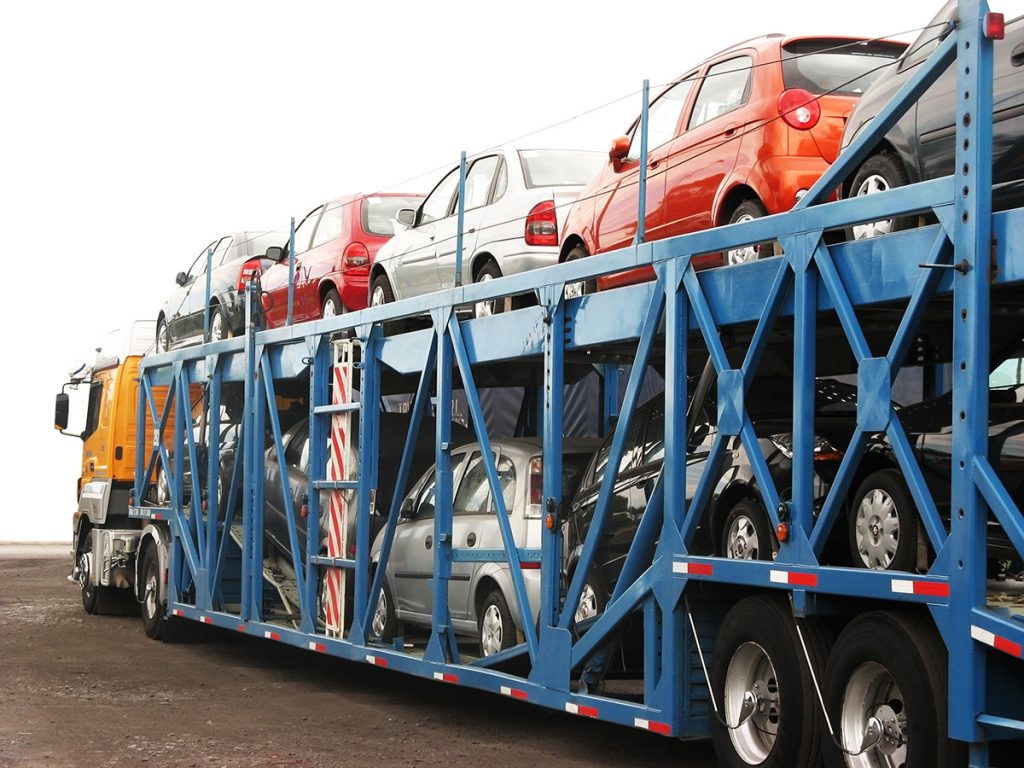 Things to consider while shipping RV or camper
Quotes
Request quotes from several shipping companies. Compare the costs and services offered. Never make your decision based on shipping rates because a low quote is not the definition of a good deal.
Never hesitate on negotiating the rates. If you are lucky, they may offer discounts. Proper research is crucial to saving cash as well as for the safe shipping of your camper.
Shipping cost
Shipping cost is the key factor considered while choosing an auto transport company. As the US is a vast market for Campers or RV there are many shipping companies available. The cost of shipping an RV will depend on the destination distance, the RV size, and weight.
Generally, the average cost of shipping an RV within 100 miles is approximately $3 – $3.50 per mile. If the distance is between 100 to 1000 miles, per mile cost will drop to $1 – $1.50.
Many other factors can influence the RV shipping cost like –
Fuel rates
Seasonality
Demand
Shipping company's reputation
RV condition
Door-to-door or terminal-to-terminal services
The shipping company offers insurance coverage but there are some things excluded, so RV owners can opt to buy supplementary insurance. Small RV size means less cost but if it weighs high then the cost will also increase. It is a normal rule for any type of shipping.
Preparation for TV shipping
As an owner, there are some responsibilities you will need to address before the shipping date.
Ensure there is no leakage.
The brake and sidelights must be in working condition.
Store every hanging item inside the cabinets.
All the windows, doors, and cabinets must be latched firmly, so they don't open during transit.
Inflate the tires properly and check pressure before the shipment date.
Latch the tow bar and hitch firmly.
Remove unnecessary items to reduce the weight and shipping cost.
Lock the slide outs
Turn off all the appliances and disconnect the voltage supply.
RV or camper shipping is not difficult but do your research before hiring an auto shipping company.