Source: freepik
Hanging out in cafes is currently a trend, especially for young people. Another interesting fact is that hanging out at the cafe is for drinking coffee or tasting the best seller menu and taking pictures at interesting spots available at the cafe.
In fact, this instagrammable photo spot is much sought after by netizens to beautify the appearance of Instagram feeds. In addition to chatting and meeting with friends or girlfriends, some of these cafes in Jakarta sell views to attract many visitors. This can also be an interesting idea to spend a relaxing time on the weekends or when the holidays arrive. If you are currently in Jakarta, don't forget to stop by some of the recommended cafes below.
Unicorn is one of the icons that many people like. It's no wonder that finally, there is a cafe that has a unicorn concept. Now one of the cafes in Jakarta that carries the unicorn concept is Unicorn Cafe. There you will be presented with many unicorn dolls that are ready to be hugged.
In addition, the decoration of the place and the food presentation are all presented with a super cute appearance! Interestingly, at Unicorn Cafe there are also unicorn-style costumes that you can try. This place is also very suitable to add to your Instagram feed collection because this cafe has many photo spots that can make you exist even more!
Cat lovers will be happy if they stop by Cutie Cats Cafe. Cutie Cats Cafe, which is located in the Kemang area, will make your hangout experience different. Here you will meet dozens of adorable cats who are ready to accompany and entertain you at Cutie Cats Cafe. So even if you come alone, you won't be lonely!
Happiness Kitchen & Coffee
If you are looking for a cafe with an outdoor concept, Happiness Kitchen & Coffee is the choice. However, this cafe does not only offer outdoor dining facilities. It also provides an indoor dining area.
You can feel the homey concept indoors, while outdoors you will feel the atmosphere like being on a picnic. Moreover, every wall in this cafe is full of beautiful murals. You can enjoy your weekend at Happiness Kitchen & Coffee.
Besides cats and unicorns, there is a cafe that has a unique concept inspired by other animals, its name is My Bunbun Rabbit Cafe. This cafe has an arrangement of decorations filled with bunny items, such as dolls, carpets, and chairs. In addition, you can also play with real rabbits at this cafe. Filled with pastel pinks and browns, this cafe looks instagrammable!
For you Kpop lovers, this is the most fun place to hang out. Spending time at this cafe will give you a unique experience because it feels like you are in South Korea. Of course, you can't miss taking photos at Loonami House because there are many instagrammable places! Moreover, this cafe has dolls and paintings from the YG Entertainment icon, namely Krunk.
This cafe in Jakarta has a unique style and concept that is different from the others. Arborea Cafe will invite you to be in the middle of the urban forest, which is very instagrammable. The view of the fabulous trees makes you feel more at home at Arborea Cafe. In addition, the natural background in it makes the visitors feel relaxed and comfortable.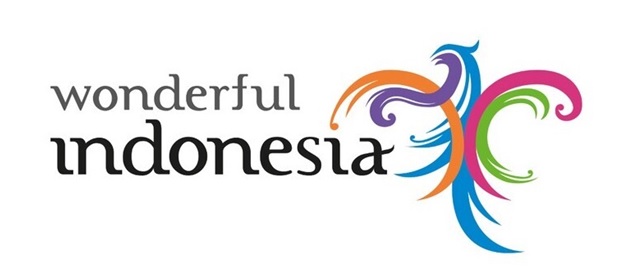 Want to have coffee while taking photos for your Instagram feed? Just come to Cliq Coffee & Kitchen! With cute color choices, such as peach, pink, to green, it is suitable for your photo background. This cafe looks sweeter with additional accessories such as figures and plants.
Kohicha Cafe has a pretty unique design that will give visitors a different atmosphere. The decoration of the cherry trees in this cafe makes you feel like you are in Japan again. So it's not surprising that many visitors take pictures under this cherry tree.
Vacation is more than just the scenery and food, it's about making long-lasting memories. Discover more adventures in Jakarta by visiting Wonderful Indonesia.