Source: www.indonesia.travel
Batam is one of the entrances to Singapore. The largest city in the Riau Islands province is not just an entry and exit point for Indonesia. You need to know that Batam also has many interesting attractions that are no less cool than Bali and Lombok. In fact, as a city with some islands spread across its territory, Batam can also be called an exotic tropical tourist destination. Starting from attractive beaches, unique islands to hidden waterfalls, here are some recommendations for tourist attractions in Batam that you must visit.
Ranoh Island is one of the tourist destinations in Batam that you must visit. The special tropical feel is the main reason to enjoy the atmosphere on Ranoh Island. In addition to having clean beach sand and clear sea water, Ranoh Island also has coral reefs with various unique shapes and various colorful ornamental fish. So make sure Ranoh Island is included in your vacation itinerary list.
If you are looking for an island that maintains the privacy of tourists, then Pulau Mubut is the answer. One of the uninhabited islands in Batam is Mubut Island, or rather Mubut Darat Island. Here you can find the beautiful feel of a natural tropical island when visiting this island. Many things you can do here, such as relaxing, enjoying the sunset and playing with water and white sand, is the best way to enjoy nature on Mubut Island.
Various islands around Batam have become a mainstay tourist attraction that has attracted many tourists, both local and foreign. This small island with a population of 1,500 people is quite interesting to visit. Not only does it offer special natural beauty, the underwater panorama also presents magical natural beauty. Starting from beautiful coral clusters, meeting clown fish or, more familiarly called Nemo fish are things you will see while snorkeling around Abang Island.
Besides Nongsa Beach, Tanjung Pinggir Beach is also a tourist destination in Batam, a favorite for travelers. Tanjung Pinggir Beach offers beautiful, clean and white sandy beaches. Here you can also peek at the splendor of Singapore from a distance.
The water is clear and the waves are calm as if to invite visitors to play in it. On the other hand, there are also photo spots with natural nuances, adding to your Instagram photo collection.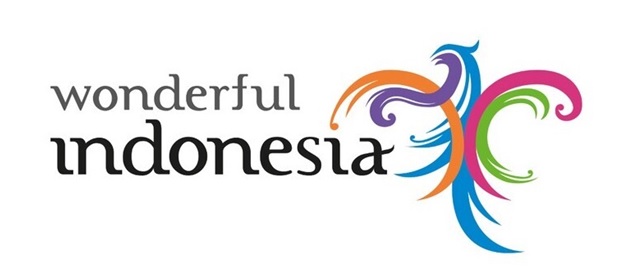 Ocarina Batam Theme Park can be the most fun Batam tourist destination to go to. Not only does it have many impressive playgrounds, the atmosphere and nuances also make visitors feel at home. This 40-hectare park has dozens of playgrounds, including a water park, kiddy land, giant wheel and trampoline. A visit to this place is guaranteed to be satisfying and enjoyable.
Habibie Tourism Park 1000 Stairs
Habibie 1000 Tangga Tourism Park is a place to enjoy Batam from a height. In this place, you can see the beauty of Batam from a different side. You will see a lot of trees around, which brings a cool atmosphere for visitors.
Not only that, from a height, you can see many ships passing by in the ocean. The view of the skyscrapers in Singapore also adds to the beauty of the panorama as far as the eye can see. There is nothing wrong with visiting this tourist location if you stop by Batam to feel the calming atmosphere.
Another spot to enjoy the exotic nature of Batam is at Bukit Tanjung Uma. Many people also refer to it as Bukit Cinta, aka Bukit Tanjung Tritip, although it is not known exactly why this hill is named so.
Tanjung Uma Hill does offer an exotic panorama. Batam and its surroundings look much more interesting because you see it from a height, especially when viewed at night, which is filled with city lights.
Tebing Langit can be an interesting alternative tourist spot to choose from. Arriving here, you will be treated to a beautiful view, so make sure to take as many photos as possible. Tebing Langit in Bukit Dangas is interesting because it presents the hilly and natural landscape of Batam from a different point of view. One of the unique photo spots that many visitors are interested in is Pintu Langit.
Before you plan a trip to Batam, be sure to read more about Batam and Indonesia by visiting Wonderful Indonesia.